In a way, Twitter is already a kind of diary. All blogs could be considered journals of some type, including the micro blogging tool of a tweet. But there are enough differences that it could be helpful to find a tool that better uses the technology to that aim. Like a conversion app that turns tweets into diary entries.
There are actually multiple options for that kind of thing, each with a different function. Some of them make certain tweets completely private to anyone but you for a real diary feel. Others allow you to log details of your life in order to remain organized. Some are even effective for losing weight or cataloging meals.
Here are five great tools for turning your Twitter into a diary.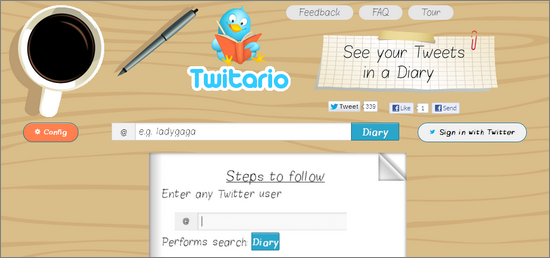 Submitted by
AnnS
May 22, 2013 at 1:51 PM
in
TekSocial Review
tagged
twitter,
twitter client
Post Comment