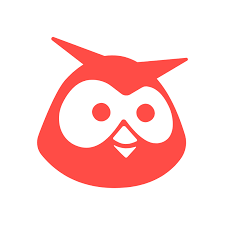 I am always asked by people how I can be on Facebook and Twitter every waking hour, trawl through my various daily blog RSS feeds and yet still manage to get my work done.
I don't keep it a secret: I use a social management platform to aggregate all my feeds into one easy to manage App that's available on the web, on my phone and on my tablet. It's called Hootsuite and it's been a godsend to keep me updated while not taking up too much of my time.
The Hootsuite dashboard allows you to have up to 5 profiles linked to the App in the free version. If your using anything to manage more than 5 accounts your probably willing to shell out the $9.99 a month for the privilege.
What Social Networks does Hootsuite Support?
The Hootsuite app supports the usual Twitter and Facebook but it's also works with a bunch of the other big named Social Networks and even a few other platforms too like WordPress and Foursquare. Here's the full list of profile types it supports right out-of-the-box.
Facebook
Twitter
LinkedIn
and more
Notice a few in there that aren't actually, or barely make the cut as, social networks. WordPress for example right there in the dashboard means you can write a post, auto-schedule it to share across multiple Social Networks with a track-able link and then moderate the comments – all without leaving the Hootsuite dashboard!
Even with all of the out-of-the-box support that Hootsuite provides there's also 30+ seriously useful addons. Things like RSS feeds to keep you updated from the various sites you read, YouTube and Vimeo to watch and share videos, Tumblr for you to Tumblog, Evernote for all your notes and lists, MailChimp to organize your mail lists and create your email newsletters and updates and so many more.
Using the Hootsuite Dashboard
When you first install Hootsuite you'll be prompted to add your first account – I suggest adding a Twitter account first as to upload images.
I've removed all the accounts from my Hootsuite accept my personal ones. I do not think my clients would be very happy with me showing all their accounts in a screen cap. Just keep clicking 'Add Another Social Network' until you've added all the ones that you want. Hootsuite will ask you if you want to create tabs from your new accounts, just click yes to that. Now comes time to organize your social streams into tabs for quicker reading and replying.
Now all the profiles are added you will want to start arranging them how you want. This is where the productivity boost starts. Click on the little '+' to add a new tab and you'll see this.
Then click the Add a Stream button. Now you'll be give all the options for the different social networks you could use. You can separate out different kinds of post – like Tweets that mention you, direct messages, main feed from a Twitter account, Lists from Twitter accounts, Facebook streams and direct messages – you can even filter out the Twitter streams via keywords or Klout Score if your doing any kind of Social Media Marketing.
How the Trackable Links Work Using ow.ly
Hootsute defaults your url shortening service to it's ow.ly service. Ow.ly allows click tracking from each of the links and a weekly report can be e-mailed to you.
Selecting Which Social Profiles the Post is From
Simply choose which profiles you want to post to from the box on the left of the entry box.
This is the default posting panel. It shows the url shortening, image uploading, scheduling, location and protection of what your posting. It also shows the profile select options on the right.
This is the default posting panel. It shows the url shortening, image uploading, scheduling, location and protection of what your posting. It also shows the profile select options on the right.
Adding Images to Your Posts from within Hootsuite
Simply click on the paperclip and select the image from your computer that you want to upload and Hootsute will host it for you under your Owly profile. Then link it in the post, or upload it directly to Facebook.
Scheduled Posts with Hootsuite
This was the primary reason for me using a Social Media Management Platform. The ability to schedule posts to go live at a specific time is a priceless feature. What if most of your Twitter followers are in another time zone and their primary engagement time is also your sleep time? You schedule a post to go out at that time and then Hootsuite manages the rest for you, this is one of my tricks to make it look like I'm on FB and Twitter 24/7.
To schedule a post all you have to do is click the little clock and set a time… but Hootsuite does a little bit more than just allow you to schedule the post – it can auto-schedule if for you. The time chosen by Hootsuite is based upon the demographic of the profile followers and trys to hit peak engagement times so you don't need to worry about posting at the right time because Hootsuite handles that for you.
Hootsuite's Hootlet
The Hootlet is available for Chrome and Firefox. This handy little tool allows you to share pages without having to ever leave the page. It works exactly the same way the post box works in the Hootsuite web app so there is no learning curve with it.
Hootsuite on Android and iOS
There are apps on both of the major mobile platforms that can post and read streams directly from the tabs that you have created in the web app and vice versa. Having the app available on so many devices, and with a web app that you can access on devices that don't have an app, you will always be able to keep on top of your Social Networking with Hootsuite.