I am in love with highly decorated food. From interesting cupcakes to bento boxes, it is so fun to see a meal that has been prepared artistically. I am also a long time gamer who has played everything from the NES to the most recent PC releases. When I discovered Pinterest I also found that these two passions can be combined. It would appear I am not the only geek out there on that social site.
These are my favorite ten pins showing video game characters that you can eat.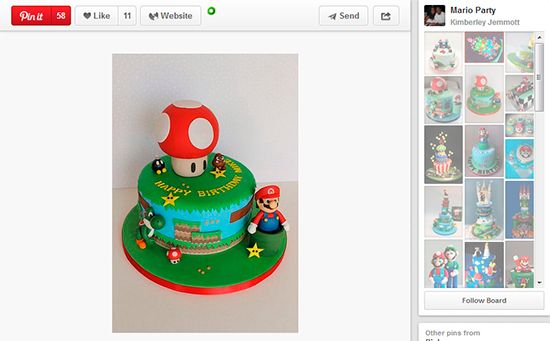 What I love about this cake is that it shows off the same kind of animation quality that you would see in the Mario games post-N64. The colors, the rounded and smooth looking edges, the flat surface...my mind immediately goes to the hours I have spent beating every Mario title I can get my hands on.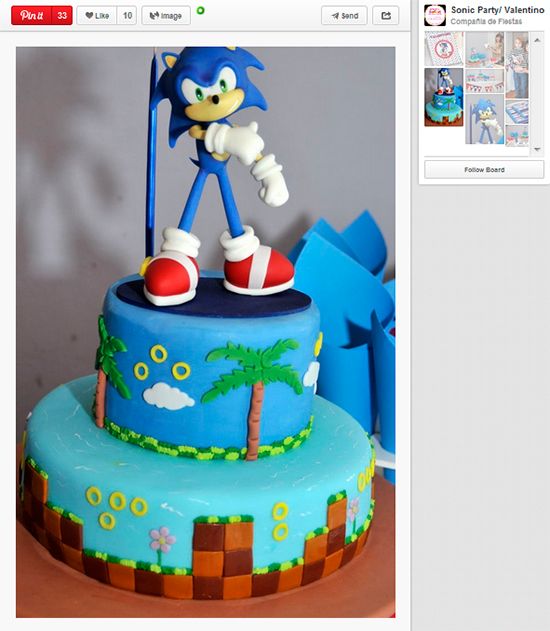 I will admit that I was never a big Sonic fan growing up. The Genesis was one console I never got into. But my children have discovered the old television series and some of the newer games, and so when I saw this I felt it had to be included. Besides, Sonic deserves some props...he's the fastest thing alive!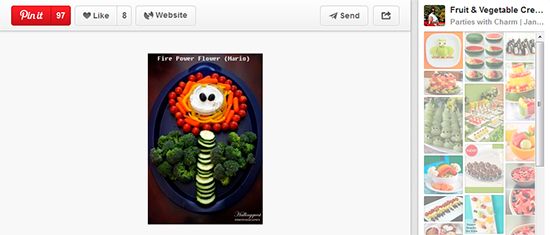 Want something healthy on your menu? This veggie tray was constructed to look like a Fire Flower, but it won't give you the ability to shoot fireballs. Though the tomatoes might give some of you heartburn. In addition to just being cute, I love how easy this would be to construct. I am hopeless with baking pretty things, so this is right up my alley.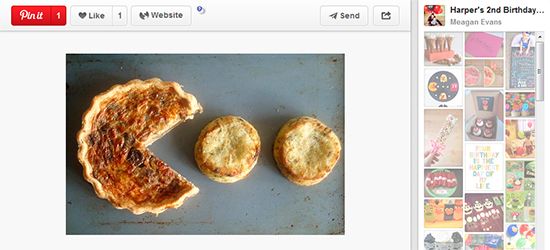 This one wasn't really made to be a video game character. It was just made into the shape as an afterthought, and could easily be done with anything that is pie shaped. But I still maintain that it counts, and come on...it's Pacman. Everyone loves Pacman.
Like the one above, this isn't really like the others on this list. But it is still pretty cool in a sad, I-can't-believe-someone-spent-so-much-time-making-this kind of way. Personally, I would have gone with a mix of Skittles and M&M's. The colors would have been better.
Cake pops are always pretty cute, but these are seriously adorable. They also look deceptively easy. But anyone who has seen others attempt to make them will know it rarely turns out so well.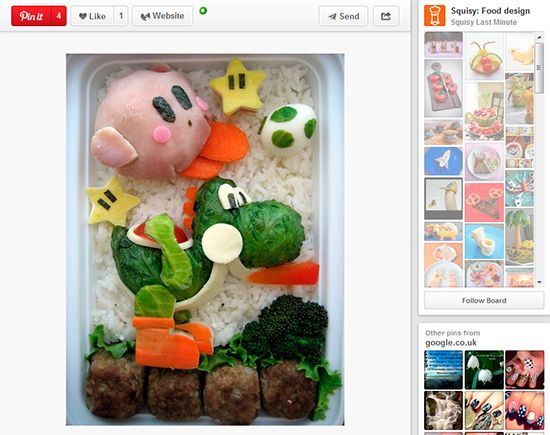 Two games collide in this cute little bento box featuring both Mario's avaricious dinosaur friend and the cuddly pink blob we all know and love. The little stars and egg were a really nice touch.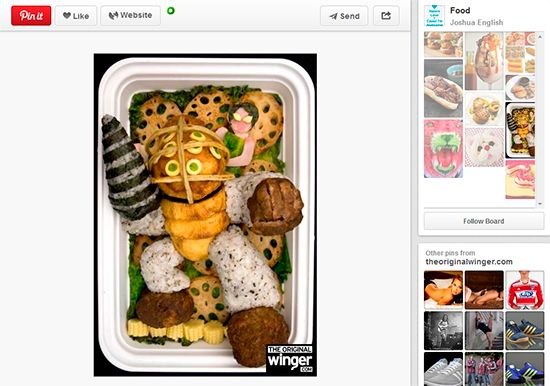 Oh, Bioshock...you are one of the greatest video game series to ever be released. It was only a matter of time before someone ingest the power of your awesome so it would live forever in their stomach. Or, at least until digestion was complete. This bento shows the equally parts horrifying and sweet relationship between the monstrous a Big Daddy and his Little Sister ward. No Splicers were hurt in the making of this meal.
Once again Sonic makes it onto this list. Looking at that, I have no idea what they might have used to create his face. Maybe some kind of gelatin? It seems a bit wiggly somehow.
This one is kind of cheating, since there are no characters featured in the boxes. But these bentos were just too cool not to show off. The creator has made various gaming consoles/controllers out of rice, including a replica laptop running Windows XP. How could anyone not love that? I shudder to think just how much time and effort went into each of those boxes.
Have any cool pins that show off edible video game characters? Or just cool food that looks like other objects? Let us know in the comments.
Image Credit:1.
Submitted by
Ann Smarty
Aug 12, 2013 at 12:43 PM
in
Gaming,
TekSocial Fun
tagged
food,
pinterest
Post Comment