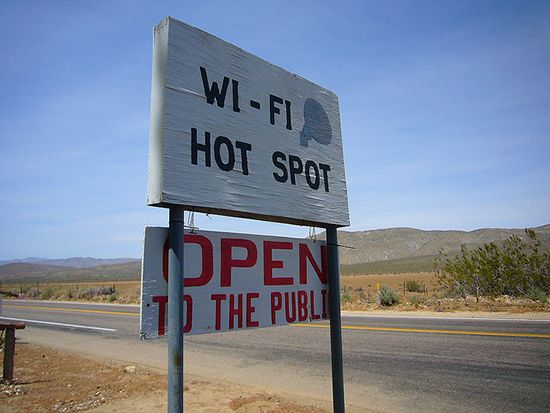 When traveling out of the country you have so much to consider. Flight plans, itinerary, lodging, budgets, attractions...it can get pretty complicated. The longer the trip, the more there is to juggle.
So the last thing you are probably considering when you are getting ready to go is your ability to access free WiFi once you get there.
But its a concern, even more so when it comes to keeping in touch with others back home. Some areas have more internet access than others, and some are next to impossible to find. Having a couple of tools to assist you both before and after arriving at your destination is important.
First, some tips to keep in mind.
Tips For Finding WiFi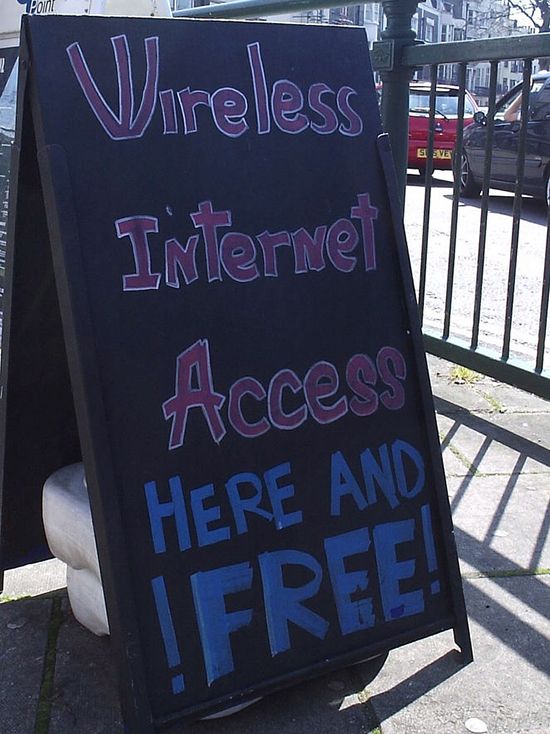 See if your hotel has WiFi available. A lot of places you stay, even hostels, will have free internet access for guests. If possible, try to book a place that offers this as it will make life a lot easier. Now that WiFi is so in demand, it won't necessarily make your per night costs any more expensive, either.
Don't snub big chains. McDonald's and Starbucks are probably not two names you are looking to go to while in another country. What would be the point of going somewhere you can get at home? But big names like this usually have WiFi for customers. So if you are needing a bit of net access, consider heading over.
Look at public libraries. They might not have WiFi, but a lot of libraries, education and public buildings have computers with internet access you can use for free. This has saved me a lot of money more than once when I have had to find a computer and fast.
Check out your internet provider. A lot of companies have free WiFi for users at any of their routers, such as Comcast. If you have a friend where you are staying, they might also have the same and can lend you their password.
Have the tools before you go. Check out the list of tools below, and you should be set.
Tools For Finding WiFi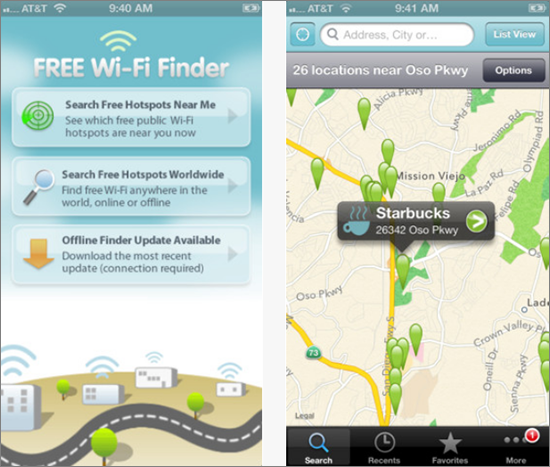 1. Free WiFi Finder - This iPhone app works offline, which already makes it better than a lot of apps available in the iTunes store. You can find hotspots near where you are at the moment, hotspots worldwide before you ever get there, and see it all on a map.

2. WiFi Locator - Find a WiFi connection on your Android phone anywhere you are. It is a super simple one, requiring just a tap. The only downside is it has a TON of ads. But the information is usually reliable.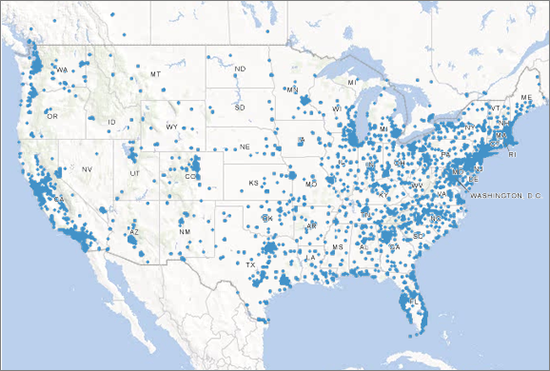 3. AT&T Locator - Company AT&T has a WiFi hotspot locator that is global. You can't access it through most phones, so it is better to check this one out before you go rather than after.

4. Fon - This is a global WiFi network that you can join for free to find access points anywhere in the world. It is completely up to date and regularly has new hotspots added. Probably my favorite tool on this list.

5. WiFi Hotspot Directory - A directory of WiFi hotspots all over the place. It is a pretty comprehensive list, and tells you what companies offer WiFi to customers in both the US and Europe.
Have a tip or a tool to add to the lists? Let us know in the comments.
Kate blogs for Dobovo, Kiev accommodation site that, among other issues, may help you with Internet connection too!
Submitted by
K Summers
Aug 1, 2013 at 5:54 PM
in
TekSocial How To
tagged
free apps,
travel,
traveling,
wi-fi
Post Comment