There are few exercises as effective for health as kickboxing. Providing both cardio and strength in one, it is also a good way to learn self defense and always be ready for any scenario. But not everyone has the time (or the confidence) to take a class. Likewise, most online versions aren't really kickboxing. They are just workouts that use kickboxing as a reference...not the same thing.
If you have been wanting to learn kickboxing in your own time, with a real instructor that knows his stuff, here is your chance. Kickboxing with Justyn Billingham is a thorough, complete guide to the art. All within the palm of your hand.
How It Works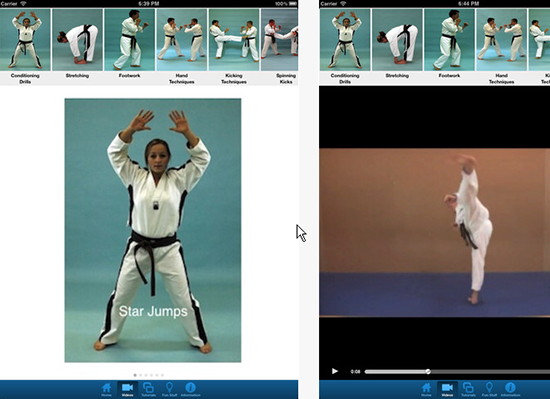 The app gives you access to streamed tutorials that allow you to view lessons without having to download the content onto your phone. You will be able to choose from more than 220 photographs showing different moves, 40 kickboxing video tutorials, more than 3 hours of audio training drills, Justyn's personal tips, a glossary, quizzes and more.
You just work at your own pace and learn each move, following demonstrations and improving your technique.
Check it out today!
Submitted by
Ann Smarty
Apr 27, 2013 at 6:52 PM
in
TekSocial Youtube
tagged
Sports,
iphone app
Post Comment