Computers are becoming more sophisticated, and there are more programs available for virtually any task you could need. The Mac is especially notorious for offering a wide selection of free apps and software for enhancing your personal experience and customizing your system to your specifications. Given the user friendly and adaptable nature of Apple products, it has become the brand synonymous with more casual users that require a more intuitive and simple interface.
Mostly, projects created by developers interested in open source programs have leaned towards this goal. One example is Task Till Dawn, a desktop application that allows you to schedule certain program to both run and perform tasks and certain times.
One example of this is setting up a program to backup all of your files daily or weekly at the same time, to ensure you don't lose any critical content in case of a crash. Or you can set up iTunes to download podcasts, shows or music as it is released, to keep your media library always up to date. Some even set up social media dashboards to run early in the morning to gain the latest analytic data available on their professional accounts.
There is a compatible version with Windows, as well. I have heard many people say they use this to run regular maintenance like defrag and adware searches at times that they don't need their system for anything else.
Getting The App
Creator Oliver Matuschins offers it through his website, where he houses all of his open source projects post release and in development. Just go to the downloads section where he has provided the file as well as any source code you might be interested in.
Once you install and run the program, you will see the easy to understand interface. Everything is very straight forward; you simple set up the tasks, run them and then stop them if you no longer desire a certain profgram to run at a specific time.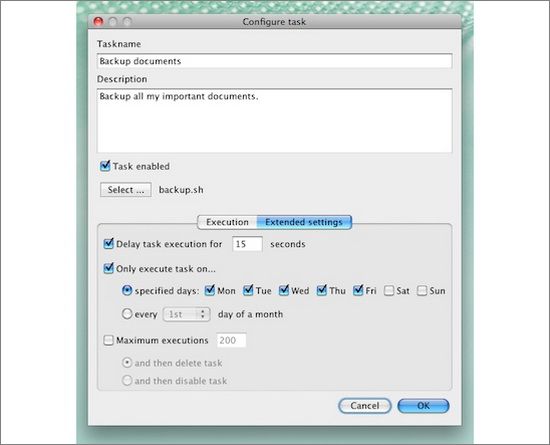 When you set up the tasks you can give it a name, description and then specify the file or application. Next, tell it how often to execute (such as once an hour, a day, a week, a month, ect). You can choose a specific time, tell it you wish to execute it manually or go to extended settings for more options.
How It Works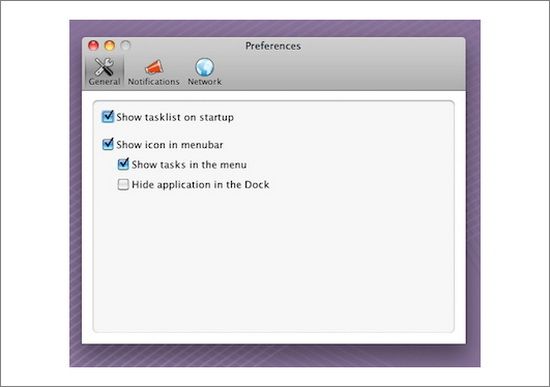 So far I have not had any problems with the program or any of the tasks I have set. The interface is easy to use, so you know you have set everything up properly before you tell it to run your tasks. You can also set up notifications to let you know when each task has been completed. This makes it easy to keep track and remember everything you have set it to do...if you are like me, there will be a lot there to run.
All in all, I would say this works just as it says it will. It is much easier than the on-board scheduling tools like cron that come with most systems. Making it a better option for those of us who aren't so tech savvy but still was a reliable program scheduler for our home or work computer.
I would recommend this one to anyone looking for an effective but basic tool.
Submitted by
Ann Smarty
Dec 18, 2012 at 8:13 PM
in
TekSocial Youtube
tagged
productivity
Post Comment